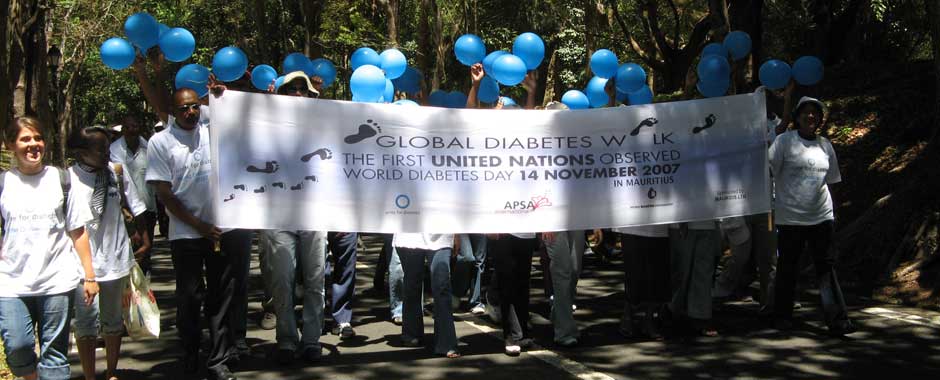 Vision
To provide for early detection of diabetes and pre-diabetes state
To promote a global approach to diabetes care in order to improve quality of life and prevent avoidable, associated, complications.
To contribute to the activities of the 'non-communicable diseases department' of the Ministry of Health in Mauritius in the implementation of its "National Services Framework For Diabetes".
Mission Statement
To help the optimum number of people at risk of developing diabetes and/or the associated complications, using an ethical and professional approach.
To bring excellence in diabetes care and management to everyone, regardless of their financial status, creed or social background.
To promote a participative approach through collaboration with the local community.
To co-operate with trustworthy partners who have clearly defined responsibilities, and share the same vision.
To work as a team in association with: NGOs and international institutions, Technical partners and local institutions, International stakeholders.