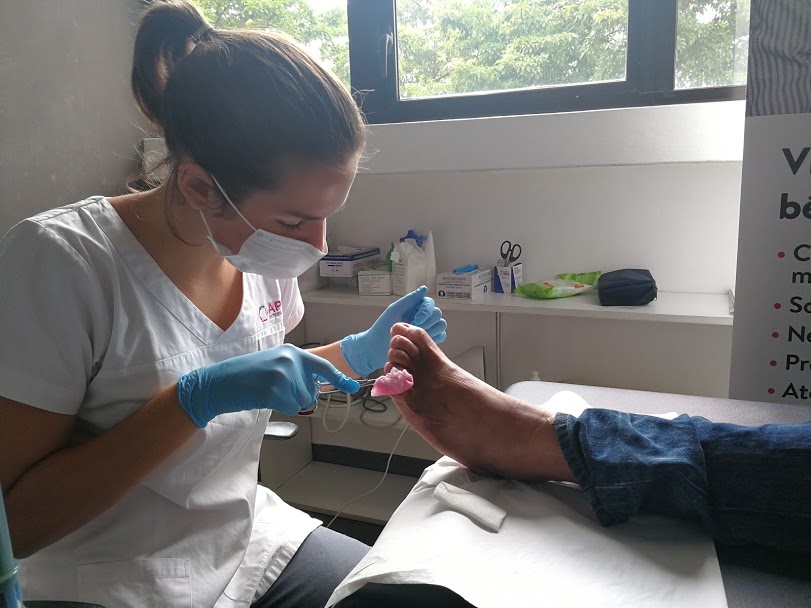 Every year in Mauritius, nearly 500 amputations are due to diabetes.
85% of foot amputations could have been prevented through education, upstream foot check-up, and appropriate preventive care.
Created in 2009, APSA's Foot Care Clinic has specialized & dedicated staff, trained by doctors who take care of the diabetic foot so as to avoid complications by offering a panel of appropriate care namely
foot assessments
preventive care for corns
calluses & nails
wound care
The Foot Care Clinic is fully registered with the Ministry of Health.
Results
January 2018 to December 2018
316 patients reached
1,895 consultations (Foot assessments, foot care, and wound care)
220 foot assessments
841 foot care
834 wound care
51.4% Wound Healing
More than half of the patients who have followed wound care treatment at APSA have healed. This result is encouraging. Our nurses constantly update their knowledge to provide the most appropriate care.
Emmanuelle Azor, Wound care practitioner