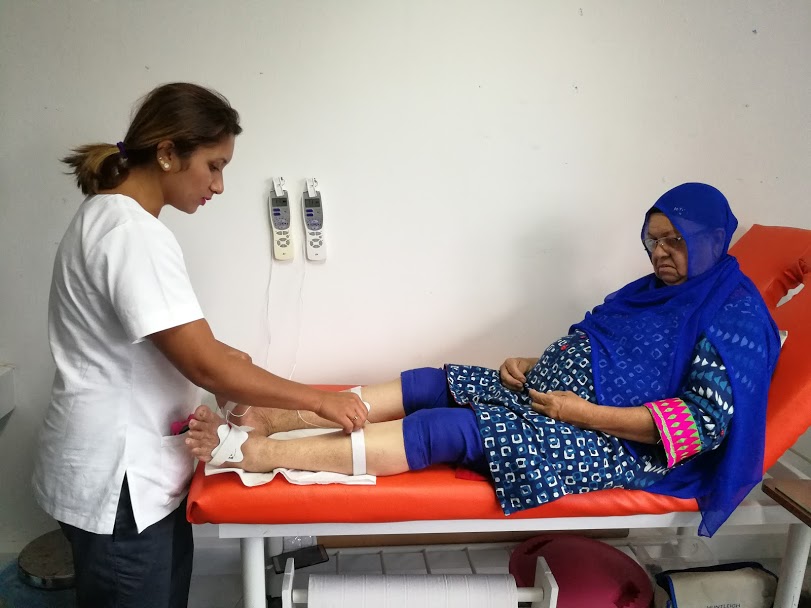 The neuro-rehabilitation program is intended for diabetic patients with peripheral neuropathy. Through specific exercises, stimulation of the nerves and foot care education, many patients regain sensitivity in their feet, pain decreases, and cramping reduces so as to improve their way of walking. This program has a direct impact on reducing the risk factors for amputation.
Project from Jan. 2018 to Dec. 19
Target: 180 patients
Results
January 2018 to December 2018
81 patients
564 individual consultations
86% Improvement in personal foot care
75% pain reduction
80% Regain feeling in the feet
80% Gait Improvement
People suffering from neuropathy can't do simple daily activities. But with constant treatments, some patients regained certain abilities. This innovative program inspires me to go beyond and to use my knowledge and skills to help more people suffering from neuropathy.
Kiran Seeboruth, Occupational Therapist